Plan Your
Wedding
Planning Your Perfect Day
is just one step away!
Planning a Hendersonville NC wedding? It can be overwhelming and exciting, all at the same time. At Highland Lake Inn & Resort, we'll do everything we can to help your planning process. We want to be sure everything about your special day is perfect, from the aesthetics of the venue, to the reception meal, to the lodging accomodations. Our experienced team has worked with hundreds of brides to create the perfect wedding day. Let us help you create yours!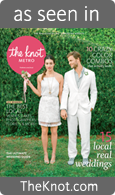 Contact our experienced staff to help you start planning your wedding. We will be in touch within 24 hours with pricing and availability.
Toll-free: 800-758-8210.